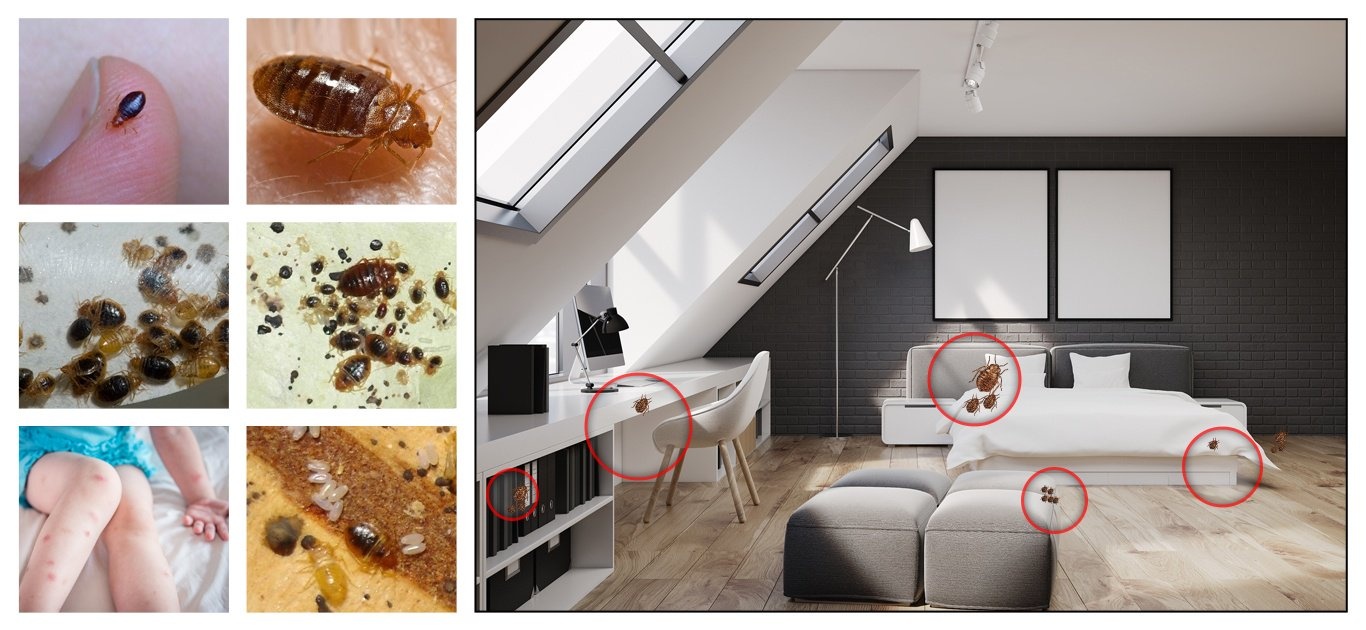 Bed bugs are known for taking up residence in the bedroom. Bed Bugs are typically found in mattresses and mattress toppers but they also love to hide in different areas of your home from living room, kitchen to bathrooms. We will inspect all areas of your home.

If you travel constantly, make checking for bed bugs a routine activity before you leave and after you return. Prevention is the key to keeping you safe from bites and your home free of bugs.
So, if you suspect bed bugs in your home, contact a professional bed bug exterminator to get rid of bed bugs fast!